Exclusive Benchmarking Report: Top Shops Are More Than Just Molders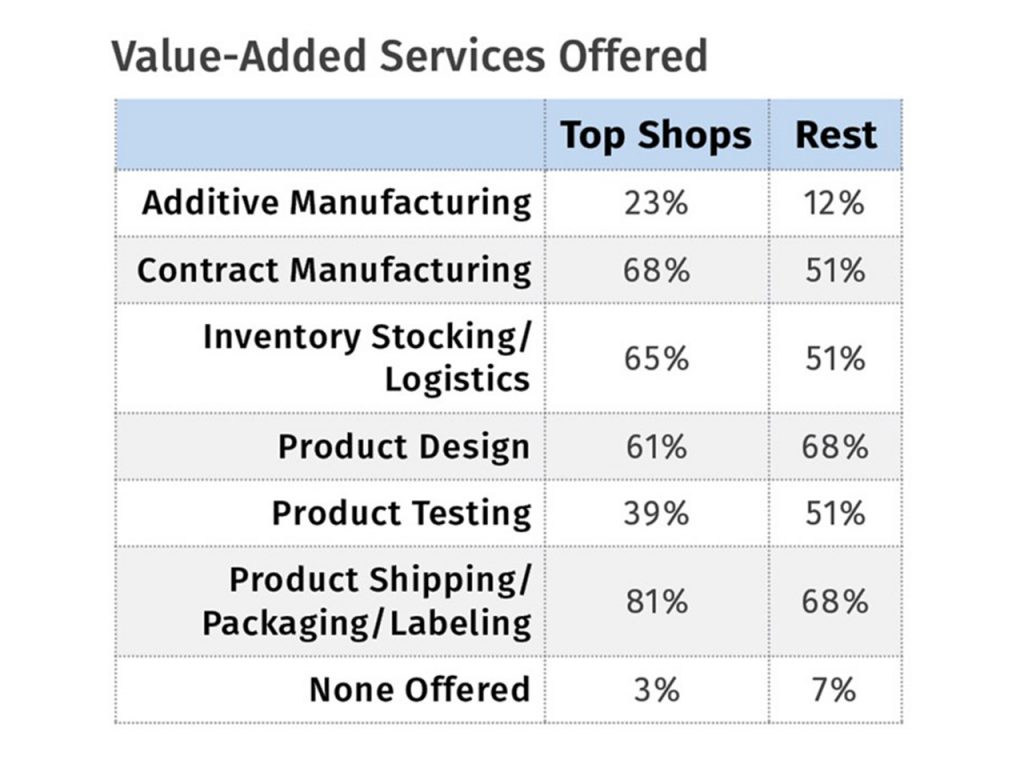 The 2019 Plastics Technology Top Shops Survey shows that for its highest-rated respondents, injection molding is just one element in a growing suite of services and capabilities offered to customers.
The concept of a "shoot-and-ship" molder simply passing along parts directly from the tool cavity without any other intervention—be that assisting on the design up front or assembling molded parts into finished products on the back end—has long been quaint. More and more businesses that have "molding" in their name are likely to talk about being a "Contract Manufacturer" in the "About Us" portion of their websites, and for good reason. Many have long ago added numerous skills and capabilities beyond what happens between the press platens. Our new Top Shops benchmarking survey focusing on injection molders shows that for the top performers, the evolution beyond a shoot-and-ship plastic part purveyor into a customer's full-spectrum product manufacturing and logistics partner has accelerated.