CAPABILITIES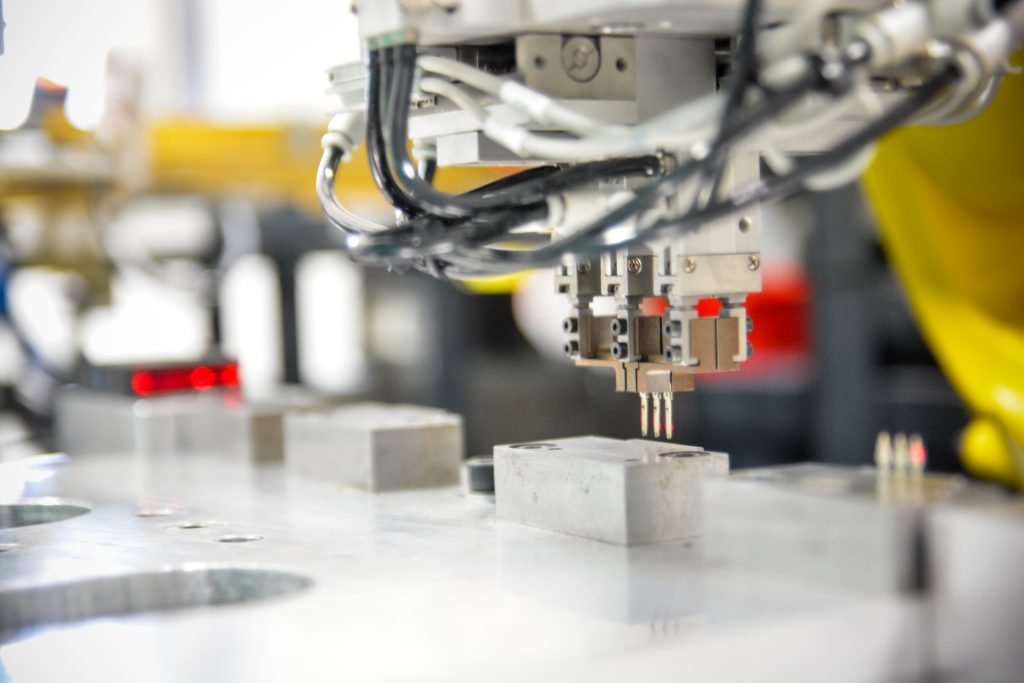 Our state-of-the-art facilities deliver the highest quality custom injection molded products to meet each customer's unique specifications. By offering a variety of different mold types, we tailor a manufacturing approach to ensure no matter what kind of molding is needed, we have the right solution. Our investment in new technologies and the knowledge and skill development of our staff prepares us to handle any process, from simple to highly complex.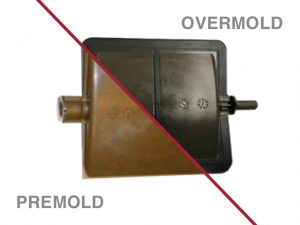 A process that produces a part made of two or more different materials in one cycle of the molding press. Commonly used for parts with gaskets and seals or for parts with soft touch features built in.
Case Study:
Automotive Damper HVAC Component: We successfully converted an automotive HVAC pre-mold and overmold project into a two-shot mold. The initial overmolding project used two different molds and two different presses to produce the part. Now we produce the same part with one mold and one press. Additionally, savings were realized in WIP storage and handling and reduced warehouse space, as well as better quality control due to a simpler flow of product.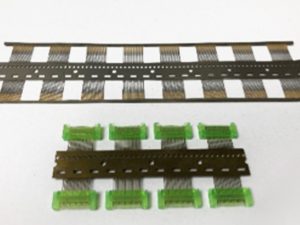 An insert-molding process, also known as continuous molding, by which a component is manufactured by molding plastic around a continuous insert strip of another material. Commonly used for electronic components and electrical connectors that are smaller in size with delicate metal terminals. Inserts are then introduced to the molding cell directly off a continuous reel, passed through the mold and then reeled up onto a finished goods reel. The parts can automatically be inspected, singulated, formed or packaged after molding is completed.
Case Study:
Reel-to-Reel Electronic Components: Many of today's electrical components utilize very small, delicate metal connections that are easily damaged via handling and shipping. Our customers rely on reeled components to build electronic board assemblies in their factories. By using Reel-to-Reel molding, we are able to provide our customers a superior product with a very low risk of damage.
Industry Information:
Many of our continuous insert-molded products are used in the electronics and automotive sensor industries, which typically require high volume, high complexity parts with zero defects. To support our customers, we use medium cavitation injection mold tooling with highly detailed shutoff control, automatic advancement of the insert through the mold, insert and FG loop controls, and specialized in-line inspection equipment to 100% verify critical features.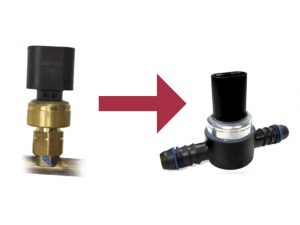 Manufacturing a component by molding plastic around a pre-placed insert of another material, usually metal. Commonly used for threaded fasteners, electrical components, filters, etc.
Case Study:
Fuel Pressure Sensors: Previously, in-line fuel pressure sensors used metal components between the sensor electrical connector and the fuel line. Since we began manufacturing an insert-molded component, we have been able to replace the metal components, making the connections to the fuel line much simpler.
Industry Information:
Many of our insert-molded products are used in the automotive industry, typically requiring high volume, high complexity parts with zero defects. To support our customers, we use medium to high cavitation injection mold tooling, vision-assisted robotic loading of inserts and demolding of parts and specialized in-line inspection equipment to 100% verify critical features.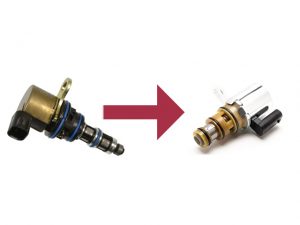 Close tolerance molding refers to the narrow window allowed for fluctuation on dimensions that are essential to the function of a manufactured part. In addition, critical features that are tightly toleranced are expected to conform to long-term dimensional capability, which further reduces the bandwidth of the tolerance zone – usually by half.
Case Study:
Automotive Cylinder Deactivation: Selected components we manufacture for a customer are built into valves used to control engine systems that turn specific cylinders on and off to maximize engine efficiency and performance. In the past many of these components were machined, so close tolerance metal part replacement continues to be our specialty.
Industry Information:
Maintaining very tight tolerances is an absolute in the automotive, electronics and medical industries we service. Any deviation from an approved design can lead to costly failures or even recalls. We employ the latest measuring techniques and equipment in mold and plastic part validation, and a well-trained tooling support and metrology staff to ensure that the parts we mold adhere to our customers' expectations.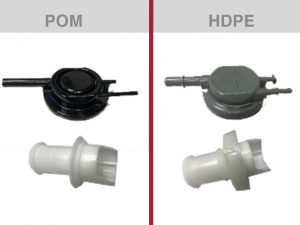 A molding process that results from a combination of different materials into a single part. Typically, a rigid, plastic-base component is overlaid with a thin, flexible exterior layer. Commonly used for fuel system parts that require an impermeable vapor barrier material (POM) and an HDPE overmold.
Case Study:
Inlet Check Valve: When the automotive industry began moving from metal gas tanks to plastic gas tanks to help reduce weight to improve fuel efficiency, minimize corrosion in susceptible areas and limit hydrocarbon release into the atomosphere, our automotive customers needed to find a new way to manufacture fuel system valves. By using an overmold process, we were able to automate the loading of the housings into the overmold tools, reducing labor and increasing efficiency.
Industry Information:
Overmolding is an efficient way to produce parts made of different materials without the need to have specialty molding equipment tuned to the application. Manufacturing cells used for overmolding are typically easy to run with other non-overmolding jobs in them. This increases manufacturing floor production flexibility and maximizes machine usage for injection molding companies with a high mix of molding products. Tooling needed for overmolding usually is of average complexity and is easier to maintain than a more complicated tooling approach.